Hard Work, Leadership and Service
A native Texan and respected community leader who understands firsthand the value of hard work, Richard credits the Boy Scouts of America with providing an early, solid foundation in the art of leadership and Christian faith. One of four siblings reared mostly by their mother, Richard emerged while still in his teens as a respected leader ingrained with a solid work ethic.
In high school, Richard was elected student council president by his peers. Few realized, however, that he was working several hours on a university breakfast cafeteria line before his first class, as he had done for two years prior. After class, he served barbecue and washed dishes at a small local restaurant, then worked steadily through his Bachelor of Business Administration degree at Texas Christian University and his Master of Business Administration degree at Texas A&M. Upon completion of law school in San Antonio, Richard gained valuable experience first clerking for the Chief Judge in the U.S. District Court in San Antonio, then working in the Bexar County District Attorney's office.
At the age of 32, Richard founded his law firm, now-Hayes, Berry, White & Vanzant, L.L.P., which maintains offices today in Denton, Gainesville, Flower Mound and Celina. Two years after founding the firm, he became Board Certified by the Texas Board of Legal Specialization in both Commercial and Residential Real Estate Law.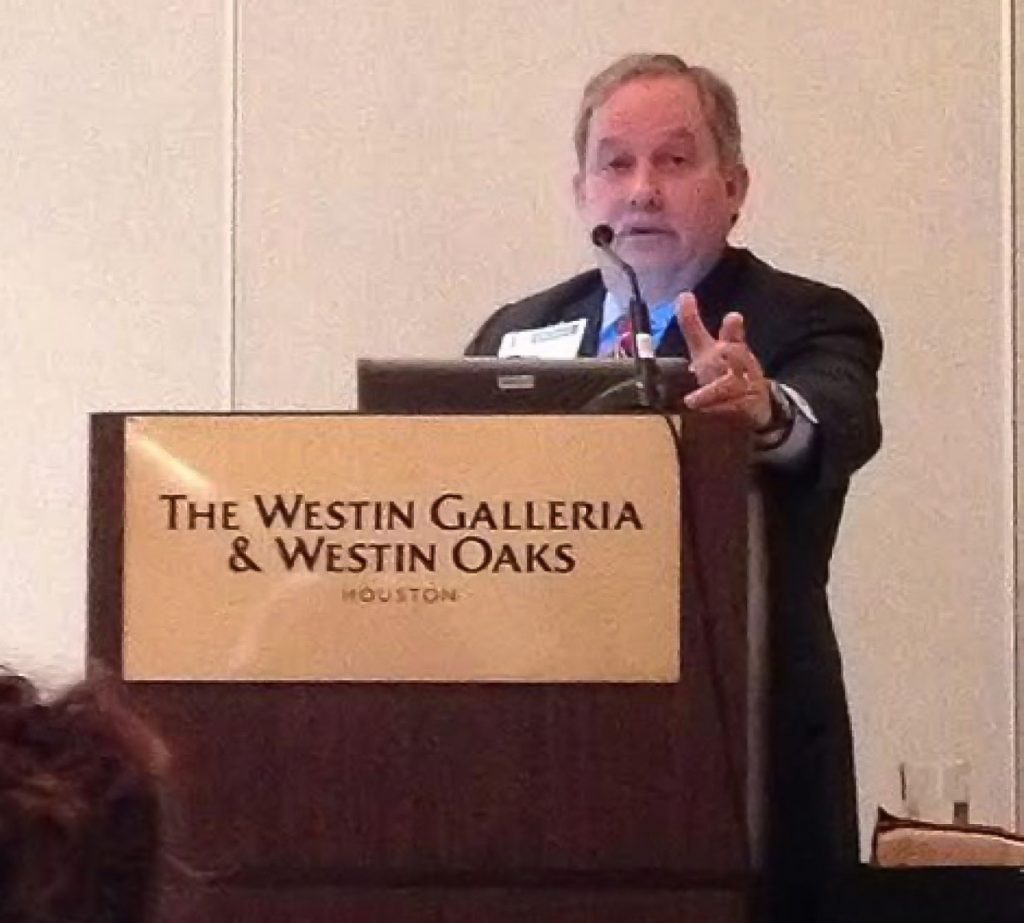 Richard addresses a State Bar of Texas leaders' conference in Houston.
Just as others had mentored him, Richard actively began providing guidance to young people and giving back to his community, including to the Boy Scouts of America, to which he feels a deep debt of gratitude.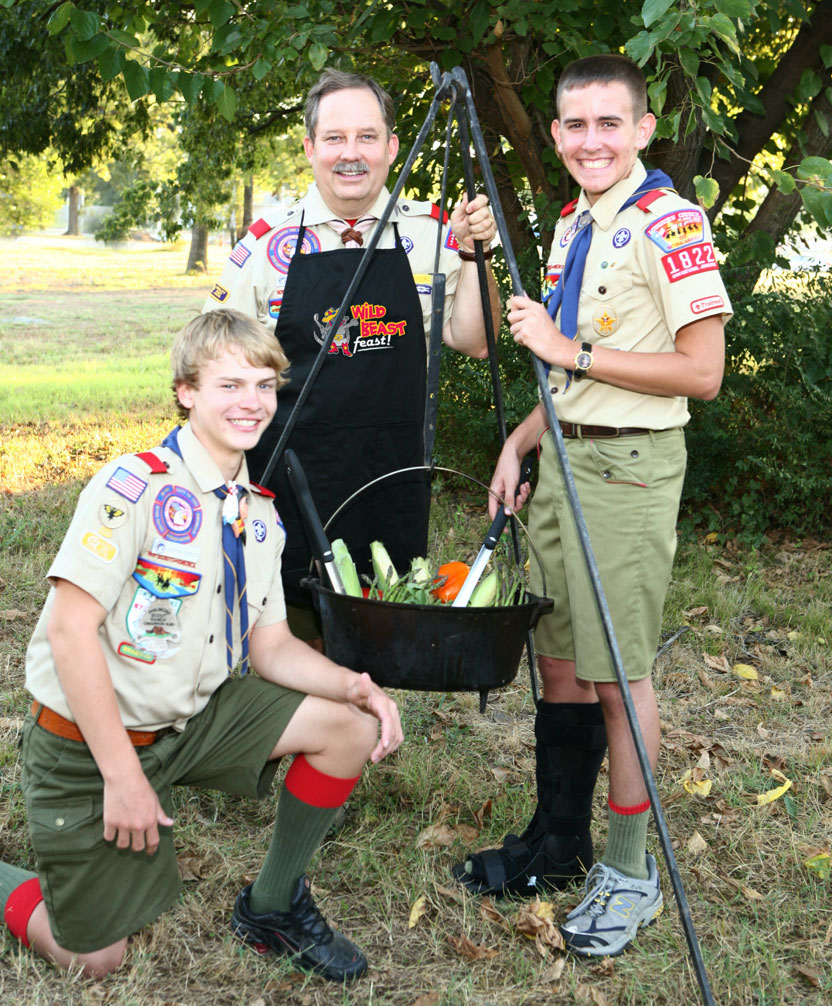 Richard and members of his Boy Scout troop prepare a pot of stew at a Wild Beast Feast sponsored by the Greater Denton Arts Council.
Richard began serving the Longhorn Council, BSA, in various capacities, from Scoutmaster to Vice President. He also served as a National Jamboree Scoutmaster, Wood Badge Course Director, and National Camp Inspector. Both of Richard's sons are Eagle Scouts.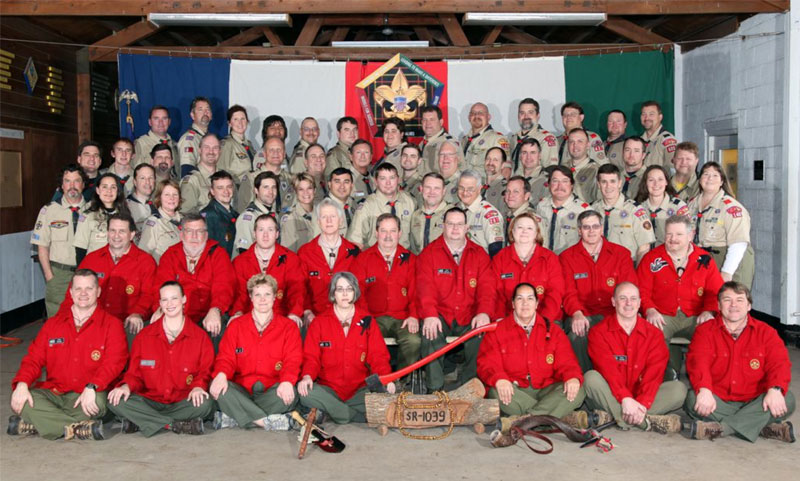 Richard (second row, center,), serving as Course Director of Troop and staff of Wood Badge 112.
As leadership skills also are inherent in comprehensive knowledge of parliamentary procedure, Richard chose to mentor high school and college parliamentary procedure teams as part of his ongoing contribution to development of tomorrow's leaders. One of fewer than 300 Professional Registered Parliamentarians in North America, Richard guided and coached teams at Billy Ryan High School in Denton for 15 years and at Texas Woman's University for three years. His high school and college teams combined garnered a total of 5 national championships and 9 state championships from 2005 to 2020. He remains active in national, state and local parliamentarian organizations.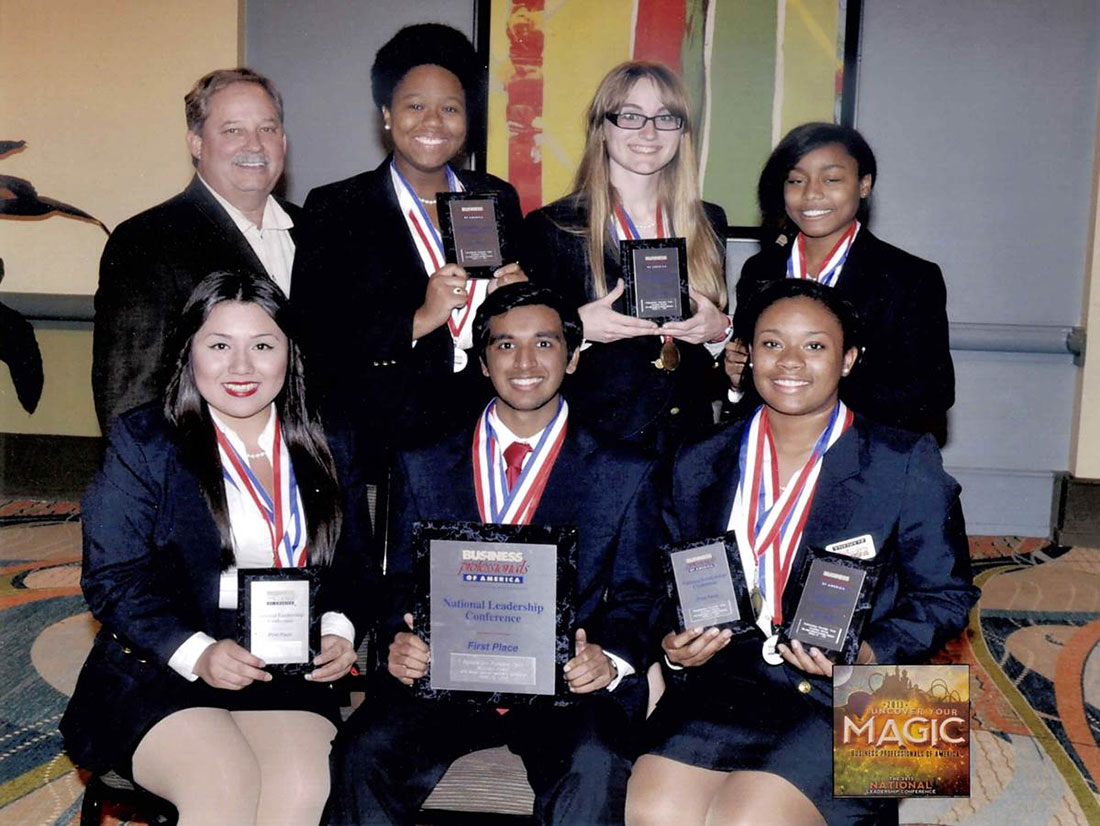 Richard Hayes, coach, and the Ryan High School Parliamentary Procedure Team celebrate a national championship.
Richard gives freely of himself to a broad spectrum of organizations, initiatives and individuals. His service includes mentoring of both non-partisan and partisan, novice political candidates at local and county levels.
An active member of the Republican Party for more than 30 years, Richard's past local service ranges from precinct chair to Chair of the Denton County Republican Party. Today, Richard serves as Parliamentarian to the Republican Party of Texas. He has been a delegate to Republican State Conventions every year since 1988 and is a Life Member of the Republican National Committee and a member of the Republican National Lawyers Association. He also serves on the Board of Governors of the influential Council for National Policy.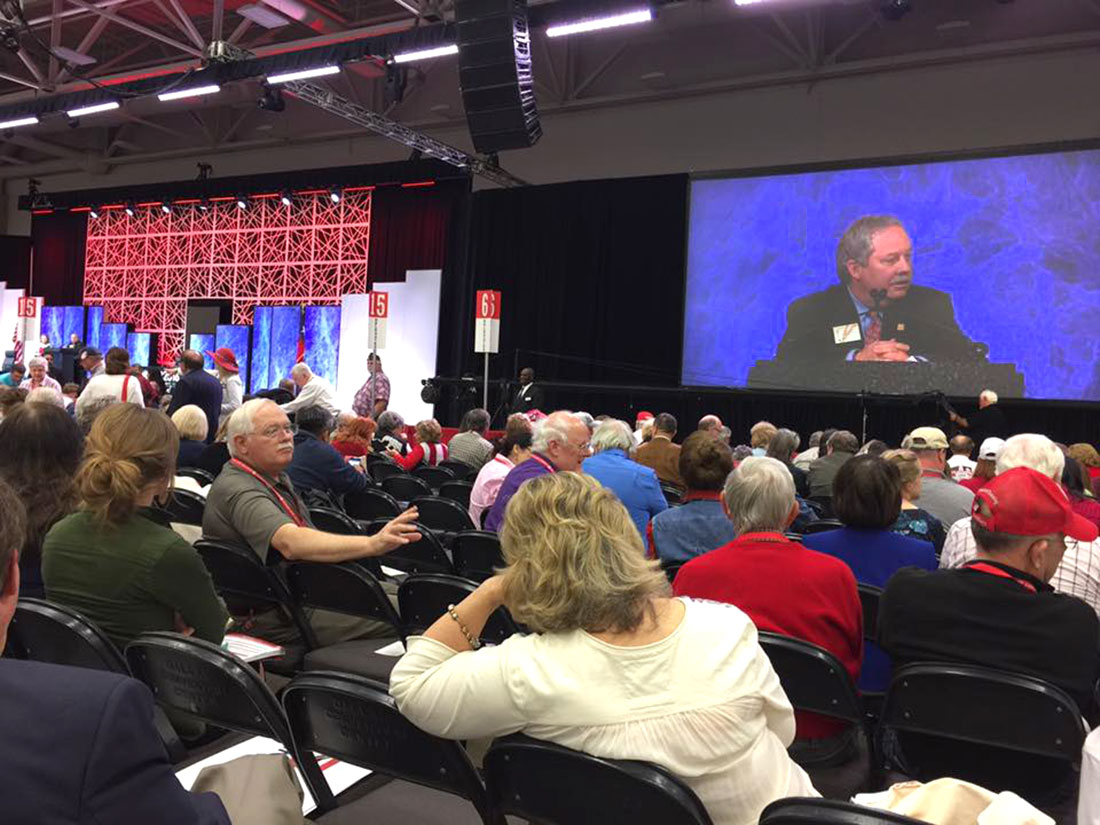 As State Convention Parliamentarian for the Republican Party of Texas in 2016,  Richard resolves a question of parliamentary procedure.
Locally, Richard has been appointed by Denton County and the City of Denton to local and regional boards, including North Texas Mobility Corporation. He is a past chair of the Denton Chamber of Commerce and a past president of the Denton Kiwanis Club. He currently serves on the Board of Directors of the North Texas State Fair & Rodeo Association.
In the arena of higher education, Richard serves today on the Board of Advisers of his alma mater, St. Mary's School of Law, with past service on the Texas Woman's University Board of Regents.
A strong Second Amendment supporter, Richard is a Life Member of the Texas State Rifle Association.
Richard and his wife Helen, a licensed R.N. and retired public school nurse and teacher, have been married for 47 years. They have five children and eight grandchildren. The Hayes are members of Immaculate Conception Catholic Church in Denton.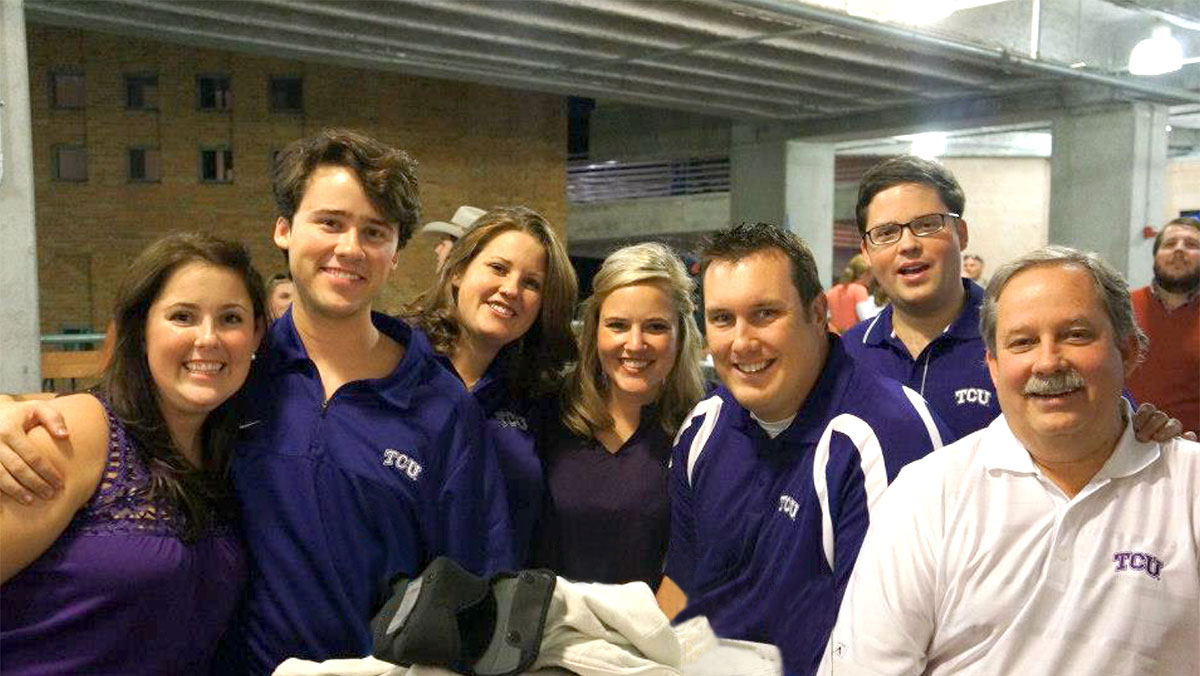 Richard with his five children and one son-in-law (next to Richard) show some TCU pride.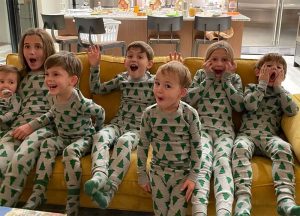 Seven of Richard and Helen Hayes' eight grandchildren eagerly await Santa on Christmas Eve.